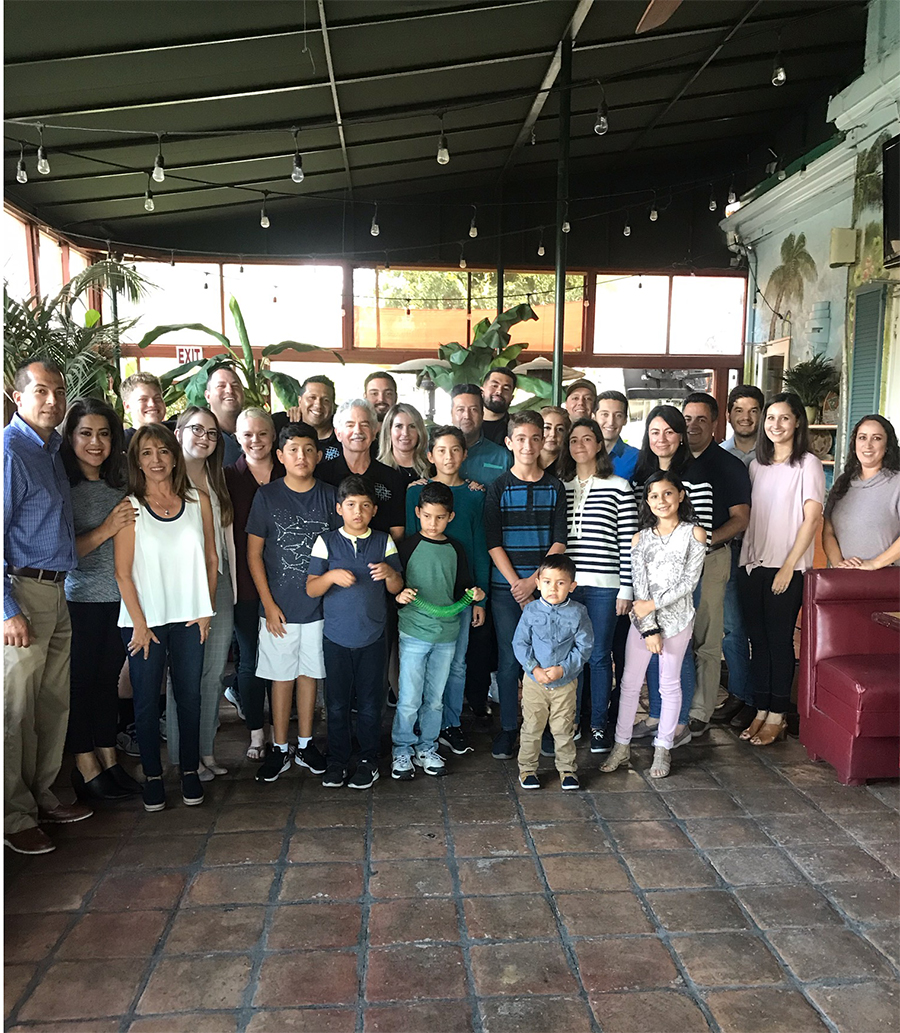 Cali U.S.A. Acoustics Incorporated. is an exceptional, family-operated, ceiling business with unmatched experience and quality since 1983. We are licensed and hold the following classifications: General Building Contractor B, Insulation & Acoustical C2, and Drywall C9.
Cali USA Acoustics, Inc. was organized in 1983 by Mr. Diego Velasquez. The range of experience of Mr. Velasquez's company is extensive and includes work on a variety of projects throughout California.
The type of work completed by Cali USA Acoustics, Inc. encompasses commercial, industrial, theatrical, medical, government, institutional buildings, production sets, and other special residential projects. Some of our large scale projects include LAX's Tom Bradley International Terminal, Ronald Reagan Federal Building in Santa Ana, and The Metro Red Line Substations of Los Angeles. A few other recent projects include O'Gara Coach of Westlake Village's Rolls Royce, Bentley, & Maserati.
Recognitions
Notably, Cali USA Acoustics, Inc. has been included in the Top 500 of Hispanic Business Magazine "The Nation's Largest Hispanic-Owned Companies" for several years.
In addition, Cali USA Acoustics, Inc. was award 2013 Small Business of the Year.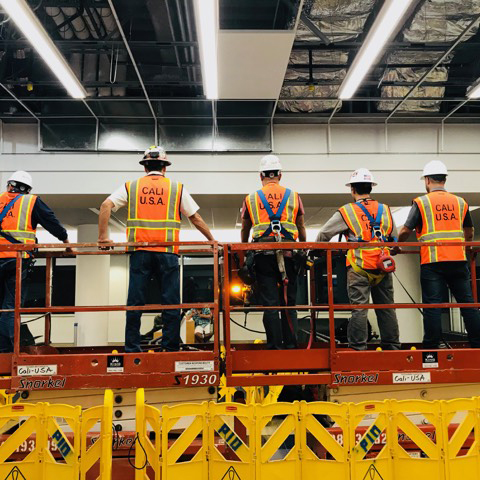 Our Acoustic Services
Cali USA Acoustics, Inc. can provide any available type of suspended ceiling, including aluminum, steel, mirrored, drywall, acoustical, wood, cork, pressed tin, and any integrated ceiling. In addition, our company can provide column and specialty wall treatments, as well as a variety of luminous ceilings to accommodate all soundproofing and interior design needs.
Serving over half the state of California from San Francisco to San Diego and out to San Nicholas Island, Cali USA Acoustics' team of 50 employees offers their clients' cost-effective and quality workmanship in a timely manner. To meet project deadlines, off-hours including weekends are available.
Contact Cali USA Acoustics Today!
We have an acoustical designer for all your acoustical requirements or needs.